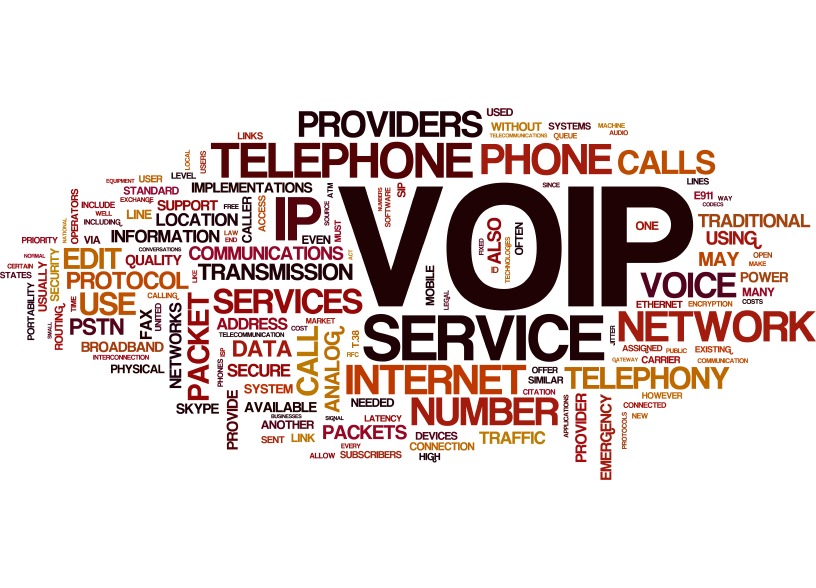 How-to plan and prepare your network for an optimized VoIP deployment.

A VoIP deployment can offer immediate benefits to your team over and above the cost savings. You'll be adding additional integrations and connecting workers into a Unified Communications eco-system which should improve workflows and ultimately allow you to service customers in a better way.
True, VoIP has many benefits, which includes and not limited to;
Reduced maintenance costs

Deployment of multimedia services (voice, data & video)

Consolidate remote offices and workers

Improve communications internally and externally

Improve workflows
Basically, we can all agree it's a cost-effective solution to streamline communications. But it must be done right.
This includes proper planning and careful network preparation to accommodate VoIP services.

This is essential because different VoIP providers offer different service profiles under different network deployments, such as; 'closed networks – not through the internet, different Service Level Agreements (SLAs) and performance guarantees.
The following are some simple steps you can take to ensure that your network is ready for a successful VoIP/SIP implementation
Evaluating the current state of your Internet
The stability of your internet connectivity is of paramount importance, thus your company needs to have a comprehensive service-level agreement (SLP) with your (ISP).
Depending on your requirements, your ISP may increase your bandwidth capacity or provide you with a dedicated T1 line to your company. If you noticed unusually slow speeds or Jitter from running the tests provided below, contact your ISP and ask them to troubleshoot your line. This will also help you pin-point if the trouble is internal or external to your network.
Running some checks and tests
In addition to the equipment you will use, having a reliable internet connection and enough bandwidth is paramount for reliable and consistent call quality.
VOIP Quality & Speed test: You can use a free online speed test such as; our VoIP testing tool to test your internet connectivity and bandwidth as well as any packet loss which causes call degradation.
Bandwidth: The amount of bandwidth required for a single VoIP call on an HD codec will consume 64 kbit/s on average. You will need to account for regular user traffic such as web browsing and video playback from your users. It is highly recommended that you segregate and prioritize the VoIP traffic on a separate path from your regular internet traffic. This can be accomplished with a vlan or separate router and modem combination. If in doubt, use this handy VoIP bandwidth calculator.

Quality of Service: Since we are not only looking for bandwidth but also quality of service on your connection, the Jitter results from the test above will be a definitive way to recognize bottlenecks and congestion that will potentially cause voice quality issues on calls. The issue could just as easily lye internally as it could externally (bad router, poor cabling, etc). Troubleshooting this is critical but beyond the scope of this post.
Terms of your existing contract with your current telecoms provider
For companies that aren't just starting up with a new Telecom service, you may have existing phone contracts in place. It is paramount that you review the terms of your agreement to determine if you are able to exit out of your existing contract. If you do in fact have a contract and it is not end of life, you will need to weigh the cost of the cancellation clause. This should be the first step in your planning as it will determine when you move forward with your VoIP deployment.
What type of phones will you be using?
It is advisable that the wiring closet is connected to an uninterruptible power supply (UPS) which will still continue providing power to the system in the case of a power blackout.
Phones




If IP Phones will be used on-site, you will need to choose between PoE (Power Over Ethernet) phones which are powered via LAN cable from the PoE switch and do not require power adapters. In this scenario you will need to purchase the IP handsets along with the proper switches and LAN cables. If you purchase non PoE phones you will need to plan the wiring of the power adapters as well.
Should you prefer to use Softphones instead that run on the desktop of each workstation you can eliminate the cabling and power adapters altogether.
Cabling




Each IP phone requires a LAN cable so your routing equipment needs to account for this extra cabling. Most IP phones how ever will comes with a WAN and a LAN port allowing you to run a single cable from the router into the handset while a shorter LAN cable runs from the handset to the workstation acting as a network hub. This way you run only 1 network cable to each station instead of 2, pretty neat right?
Routers and Switches
A bad switch or router is most often the culprit of degraded voice quality or dropped call issues.
In order to provide a non-congested and stable network environment for your VoIP setup, a proper router and Firewall is required. A dedicated switch should be used to segment your SIP traffic from the rest of the network so ensure that the router can handle an appropriate amount of bandwidth and throughput. Although a switch or router might be advertised with seemingly enough bandwidth throughput (1GB port for example), what matters here are the PPS or Packets Per Second. Basically the amount of traffic that the hardware can actually process at the same time. A cheapy device will just queue large amounts of traffic going through it which causes packet delay and ultimately latency.
The same rules apply for a Firewall device or SBC (Session Boarder Controller). A SIP enabled firewall provides SIP Proxy support and ensures that SIP traffic is prioritized on the fight for bandwidth as well as security that will protect your from DDoS and SIP enumeration attacks.
No matter the devices you implement they should feature dynamic tools for SIP that will reduce or eliminate any audio/video issues caused by Jitter and implement Quality of Service (QoS).
Does your company intend to support remote users?
A VoIP system allows anybody with the appropriate software and hardware devices connect to their company system, regardless of wherever they are in the world.
This scenario requires the company to have a VoIP PBX that can support remote users. If you're hosting an on-premise PBX you will need to ensure that your system is accessible remotely by opening up your firewall and providing it with a public IP. A VPN or Proxy is preferred.
Even if you are using a hosted phone system you will need to allow the proper access to and from the provider which is much safer and easier to maintain.
Ability to transfer your existing phone numbers
A few VoIP providers have the ability to transfer some of your existing phone numbers to the new digital lines, while others can't, thus it will be worthwhile to check with them first.
Regardless of the reasons for why it can't be possible, if you intend to continue using your old numbers, you will be required to continue paying a minimal service fee for those lines.
Having your own IP-PBX or Provider hosted

Having an on-premise PBX can save you a few dollars as you scale and give you more control over your PBX. The up-front and ongoing costs can be considerably higher when factoring in maintenance, updates, security and reliability. Fraud prevention and other security concerns related to network exposure also play a determining role here.
Whether or not you decide on an on-premise PBX or hosted PBX you will need to ensure your network is optimized and your security plan is in place well before exposing your PBX to the public network. Either way, you will need to pen up your firewall and accommodate for the immediate SIP attacks and enumerations that will flood in. A safer and easier alternative would be to go with a hosted solution that relives you of the maintenance headaches and is always updated with the security of the phone system out-of-sight and mind.
Deployment of VoIP a system in stages
We recommend that you deploy the VoIP project in stages within your company if you aren't quite comfortable jumping in with both feet.
You can start with a hybrid method of using SIP Trunks with your existing PBX which will give you the benefits of calling through VoIP lines while tweaking as you go. Alternatively you can phase out completely an on-site PBX and go straight to a hosted PBX solution to reap the benefits mentioned above. Speak with a few providers and have them address any concerns that you might have. Either solution will need the same network per-requisites we spoke about earlier.
You will still need to know what your network can currently accommodate and use the proper tools to measure your Jitter and MOS score. Use the tools above to calculate the bandwidth needed for your setup and measure you current speed.
Recap
An upgrade of your Network switches and routers may be required

Understanding Quality of Service (QoS) is extremely crucial.

Voice quality is directly related to network latency and packet delays can cause dropouts and degrade the overall audio. Seperate your VoIP traffic.


You must also choose whether to deploy Power over Ethernet (PoE), to power your digital phones or configure a setup where your phones can get power directly from a power adapter.

If you have an existing contract with a telecoms company, make sure you can exit it first.

Ensure your existing phone numbers can be transferred or "ported".
Conclusion
We can confidently state that a lot of things must be taken into consideration before a VoIP deployment.
The deployment of VoIP projects is no longer a financially draining project due to decreased maintenance and setup costs and without the need to buy IP handsets.

Free or low cost Softphones that run on your desktop computer or smartphone can be used in place of IP desk phones, keeping the startup costs down further while offering several productivity advantages.

If you have any questions about preparing your network for VoIP we would be happy to answer them for you. Did we miss something important? Leave us a comment below!
Ready to deploy? Try our Cloud Phone System for Teams and Startups.