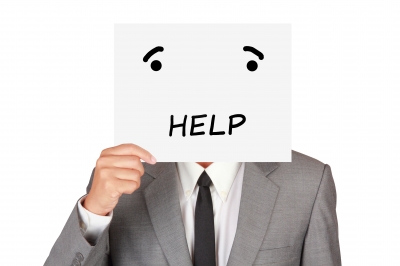 Free Phone Service? Hmm, what's really in it for you?
There are plenty of free based calling solutions these days, you may have tried a few yourself. I'm talking of course about applications such as Google Hangouts and Facebook Messenger, and a plethora of other applications available in your local app store. We'll be looking at the practicality of these services in a business environment. The down sides on a corporate level should be fairly obvious when stacking up more advanced features, so today I will be focusing on Startups and entrepreneurs.
We can categorize the differences into 3 parts. Features, Reliability and Scalability.
The 411
Free services mostly allow you to make outbound calls. Some only allow you to call users on the same application, while others have Unlimited Canada and U.S. Calling. This can be useful if you are just getting started and need to make a quick long distance call to a potential customer or suppliers but what about when you need to leave a callback number? This is the first issue that may arise. There are ways to obtain a VoIP based phone number such as Freephoneline and enum. Google Hangouts and Skype also have purchasable Virtual Phone Numbers. However, if you have ever received a call from a random long distance number and  been asked to call back on a completely different number, you'll know the general "vibe" it gives out. In fact, a quick Google search by a savvy user will often bring up results indicating it could be a Free based calling service, followed by several angry complaints as the Caller-Id's are often linked to mis-use. In this case, I really do blame the internet..
Moving along, let's look at some other considerations and limitations to free based calling services.
So what about features you say?
Wanted! Call Quality
You've heard the old saying ,"You get what you pay for", well here it is again. You should expect to receive better and more reliable call quality from a service you pay for, bottom line. How can they afford these free calls anyway!?

A Professional Caller-ID
You can set your Caller ID so that Customers can see your Business phone number show up when you call them. Showing that your local or a familiar face can often get you farther than a stranger. They can also call you back from the display in their call log should they desire.

More Call Handling Options
Premium solutions will offer additional call routing methods such as where to send calls when you're not available. Voicemail, another phone number perhaps. Even voicemail to email and Music on Hold are pretty standard features to take advantage of these days.

Privacy!
Sure people will have your Business number, but isn't that better than giving out your personal cell phone?!
What about Reliability?
What happens if you have a technical problem? Well there generally aren't any uptime guarantees and the absence of any "Service Level Agreement" means you're really on your own at that point. Without proper support or a go to knowledgebase to find help, you'll soon be in the business of being your very own VoIP support company, woohoo! So, if one day you find out that your phone number is not working or the free based service is going under, you'll lose all of your hard work of making people aware of your shiny new number.
Ok, and lastly, what about Scalability?
I most commonly see startups begin by obtaining a phone number and forwarding it to their mobile phone. When they begin to expand you now have the ability to provide your colleagues with their own personal phone numbers. This certainly works in some environments. The more common solution is to obtain an Auto Attendant or "IVR" (Interactive Voice Response" Menu. This allows you to create a personalized greeting for your callers and have routable extensions such as; "For sales press 1" or "If you know the extension you'd like to reach…".  This is a great first step in unifying your team while making a smaller organization seemingly both larger and more professional.  Moreover, that original phone number has grown up in the company with you.
---
I hope I was able to settle some of the debate on what type of VoIP or Phone service you should consider during your Startup and I wish you all the best success in your business venture!