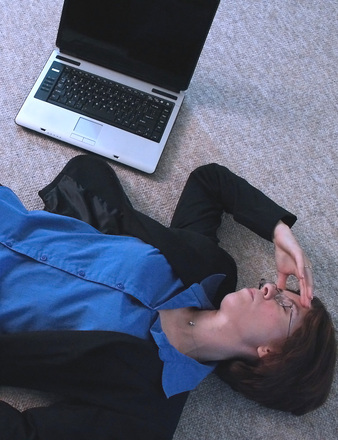 An IP-PBX is the new generation of SME phone system which can leverage Voice over IP technology and Unified Communications. Its flexibility allows any type of business model to have a custom tailored solution based on the individual needs, unlike legacy systems that often require you to adapt to them.
While some companies prefer an on-site system, a hosted PBX will provide you with the same features but with a lower start up and TCO. Here are 5 reasons why you want to switch to an IP-PBX phone system.
1) SIP Trunking
This technology is the most common transport method for IP Communications or, Voice over IP. SIP trunking allows not only voice but also data across the network such as video and SMS enabling video calls, conference calls and data lookup for Caller ID and CRM purposes. Another major benefit of VoIP is the ability to connect calls long distances across the internet while passing off calls to the PSTN network only when reaching the calls last internet hop. This in turn is one of the main reasons that VoIP can significantly reduce costs in your local and long distance phone bill and even connect calls for free between branch offices and remote workers. IP communication also trades up an expensive PRI for a full or fractional T1 or an existing high speed internet connection.
2) Virtual Numbers
Using VoIP and Direct Inward Dialing (DIDs) you're able to obtain Virtual phone numbers to connect to your phone system at a very reasonable cost. This means that multiple site locations can have many different phone numbers routed over the internet to even a single phone system without the need to have equipment in that particular city or country. This is very useful for routing calls to different departments such as customer service, technical support groups and call queues. This functionality has many valuable applications. I once worked with a call center that put ads in various locations for job applicants in order to determine the best city for its new location. They were able to see where the most interest was coming from based on the local DID that was called most often.
3) Remote Workers
The need for Remote Workers comes in many different forms. Mobility is often critical for on the road sales reps, technicians, executive trips, and in various types of on the road positions. Perhaps an employee is out sick for the day and you can't afford to have other employees affected, or maybe their child is sick at home and they are forced to take the day off. Whatever the case, IP Telephony allows you to easily forward calls from an extension to an employee's cellular phone, remote Softphone, or IP telephone. Employees also have the ability to retrieve voicemail, receive faxes by email and make outbound calls. When connected remotely to the phone system using VoIP technology, features such as forward, barge and application integration can remain seamless.
4) Mobility
Cut over time is a common issue when moving locations as is changing and moving employee extensions and lines. Down time and installation can often be a headache when you have an employee move locations or leave or join the company. Phone provisioning is usually needed as well as calling in a technician to add or move equipment and lines around. With IP telephony you have the ability to move your equipment without such issues, whether it be the complete infrastructure to a new, or the existing office location.  On the phone system side this can be as simple as plugging in your system to the Ethernet cable and be back online, or moving an IP phone to another location and simply re-connecting the Ethernet cable. No analog re-wiring is necessary and if you use Virtual phone numbers (DIDs) your calls will continue to route to your new location.
In the case of a disaster, a hosted PBX or VoIP provider would be crucial to ensure down time is minimized and recovery time is maximized.
5) Conferencing
Either you're paying way too much to conference, or you haven't bothered because of the cost and complex nature. Many IP-PBX phone systems come out of the box with conferencing ready to go. You can support hundreds of users in a single conference with no shortage of features. Attendees can join either from an outside line or over the internet via IP phone to eliminate tying up your DID capacity. Self managing your conferences is an easy task and can save you thousands of dollars within a short period of time.
—
First written on Thursday, 22 July 2010 04:06