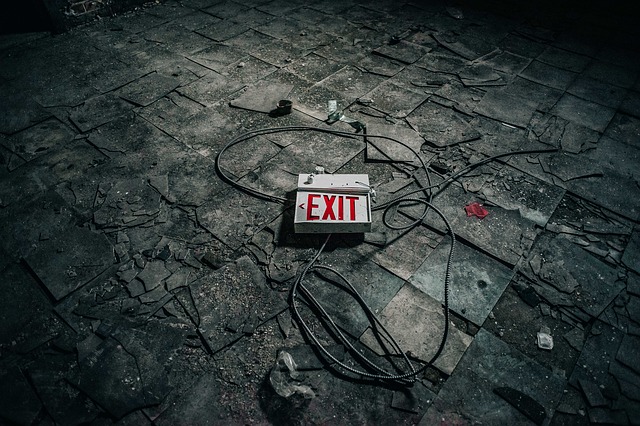 About 10 years ago, wholesale VoIP was the new gold rush, everyone was getting in and lot's more were going out. We were fragmented and certainly not focused on our most profitable services, a mistake that I see too often these days.
In short, it wasn't our core strength, but of course that's not all there is to it.
After several years, we decided that we were already spread too thin with our Hosted PBX and SIP Trunking products, not to mention our Open-source hosting (which we shelved too). I was partially inspired by an article I read from the Groove blog (which I follow religiously) where founder Alex Turnbull spoke about their decision to stop offering their Live Chat product which they had poured an enormous amount of time and money into. Their conclusion was ultimately that the competitors in that space were doing a better job since they were focused exclusively on live chat, where as Grooves core competency was help desk. It made me look at what value we were really offering our customers.
I broke down the decision-making process into these 4 steps.
1) Input vs Output – The IO of life

How much time are we spending on this, and what are we getting out of it?
It's important to look at the 360 view of a product to really get a grasp of what you're investing into it. I broke this down as follows factoring in time and costs;
Vendor Rate updates
– Carrier sends rate updates
– We need to schedule maintenance
– Update our LCR database
– Send out notices to customers
Price comparisons
– Checking competitors
Capacity planning
– What is our current capacity vs resources?
– How fast are we growing and how long can we utilize our current infrastructure?
– What will we need to do to expand?
Maintaining current infrastructure
– Marketing efforts
– Sales calls
Existing customer communications
– Rate changes
– Maintenance notices
– Carrier and routing issues
– Server outages
All of this wasn't adding up. Oh, did I mention yet the razor thin margins yet? More on that below…
2) We weren't as good as the competitors
What are the competitors doing?
When I thought about it, I was receiving 2-3 calls a week plus emails from Wholesale suppliers around the world, all trying to get me to route my calls through them. They definitely had me out numbered in sales people. Now in some industries this can be overcome by grass roots marketing and ideally with some Unique Selling Point, but the barrier to entry is a bit more difficult in wholesale VoIP. In fact, my competitors had better features than us and we simply didn't have the revenue to chase them.
3) Profit Margins (cringe)
Ah yes, most important to the business is if it I s making a profit. Although technology is our core competency and we are more than good at deploying it and keeping costs low, the world of Wholesale VoIP is extremely competitive.
The industry is a chicken and egg scenario. The more volume you have, the lower the pricing you can demand from suppliers. In order to get the lower discounted pricing how ever, you would need the volume first. As you might have guessed already, It's difficult to attract new customers when the next guy has lower pricing. This can be curbed by offering better features or establishing good relationships with people, but often times the result is for the Wholesaler to settle on grey and low quality routes.
In my experience this tends to lead to unhappy customers so be straight up and consider offering more than 1 tier of service.
4) Are We Meeting Expectations and Innovating?
What are typical customers looking for?
I was actually an ideal wholesale customer so I simply asked myself, what makes me try out a new vendor and what makes me simply hit the delete button?
This was a really useful marketing exercise actually. I realized the time it took to communicate, sign agreements if any, test routes and measure performance over time was hardly worth it. (I will write another article down the road that further discusses the purchasing pain points and how you might overcome them in your own business. )
In addition to the hassles involved, if I took on new vendors I would be reducing my traffic at my established vendors and therefor reducing my power to leverage better pricing. I guess it went back to "If it aint broke, don't fix it".
So, what do I suggest if you're getting into the VoIP market?
That's not all to say that there isn't huge opportunities in the current UCaaS and VoIP market, because you can look around at the billions being made out there.
The business is really customer orientated and your focus should be on the services and tool surrounding VoIP. Example;
Managing and maintaining phone systems and infrastructure, Hosted PBX, Number forwarding services, Answering service integrator and so on.
These types of products surrounding VoIP have a longer customer lifetime and a greater ROI since they are mostly monthly recurring. Keep in mind that if you are going non-contract based you have to be a great solutions provider and customer hyper-focused.
When you think of why people dis-like the traditional Telco companies, certain things come to mind right away don't they? Show off your uniqueness and why you're not some giant that doesn't seem to care about customers or move with the times. These attributes of being a smaller company are quite beneficial after all.
Thank's for taking the time to read this and if you have any questions about VoIP and the business alike, feel free to leave a comment.
Happy calling!